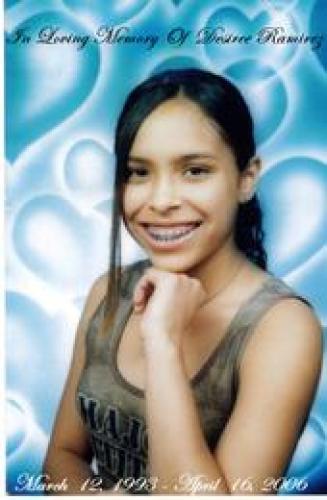 Remember when in first period you would always laugh with andrea when its always quiet. Now when its quiet its just not the same. I love you desiree. here is a poem dedicated to you from me
It is two-thirty in the morning, but sleep is far from
me. You my little angel are in everything I see.
I think of you daily, you are in my every thought. It

seems we lost the battle that we so desperately fought.

Now the months I carried you seems like no time at all.

It seems I only had you a moment before you heard God's call

.

You were born with out a cry, without a single sound. It

seems I lost the treasure that I have only found.

I know that your in heaven, and there for me you'll

wait. One sweet day, honey, I'll meet you at the gate.

Until that day comes we still are not apart, because

desiree , you are always in my heart.