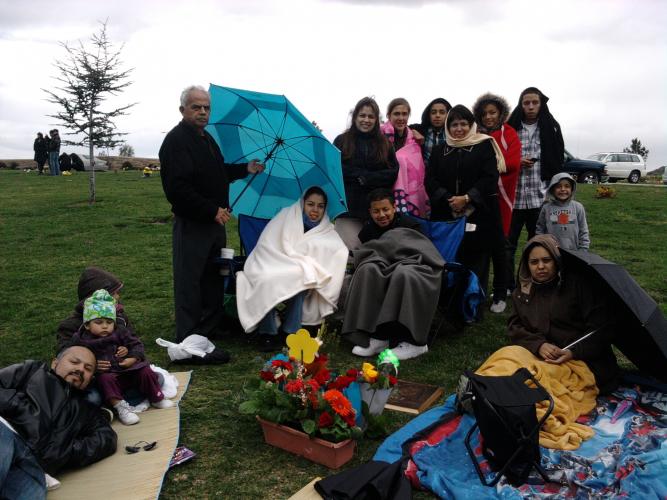 Hi Desiree,
Today's your 17th birthday and everyone, your parents, cousins, aunts and uncles, went to see you. It was cold but thanks for bringing out the sun once in awhile. :) After we went for pizza and ate together. I'm sure you were there with us.
I can't believe you are 17 already. Next year you'll be 18...wow! I remember when you turned 13... you were so grown up aready. Every time I pass that place where you had your birthday, I just remember how happy you were celebrating your birthday with us and your friends. I will never forget that day... the last time I saw you. Thank you again for that last kiss you gave me on that day. It will be in my heart forever.
Love you and talk to you soon.
XOXOXOXOXOXOXOXOXOXOXOXOXOXOXOXOXOXOXOXOXOXOXOXOXOXOXOXOXOXOXOXOXOX
Liz